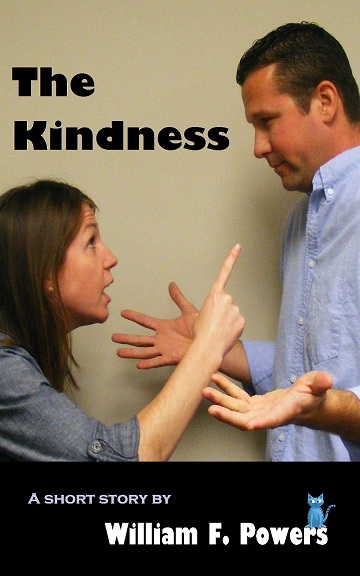 "Please Mr. Penquite. I can't afford to lose this job. I just now got caught up. Haven't I been doing a good job?"
Bob Abernathy had been laid off almost four years ago when the plant where he worked shut down. It had taken him almost eight months to find this position on the loading docks at Moreland Industries, and now the whole nightmare was repeating itself.
"Sure, Bob, you have been doing a fine job. It's just that we must stop the hemorrhaging, and that is going to require us to reduce the staff. Please don't take it personally; it's just a matter of survival for the company."
Moreland Industries had brought in Garrett Penquite several weeks ago to evaluate their company, and, well, "trim the fat" was the phrase the board of directors used. He had done that kind of thing for seven years now, assessing and cutting, then moving on to another company. Each successful operation had enhanced his resume as well as the demand for his services.
Interestingly enough, Garrett's first week at Moreland was the same week that Bob celebrated catching up on all his bills. Bob took his wife out to dinner at a little Chinese restaurant they liked; it was the first time that they had eaten out since the plant closing.
Penquite continued, "It's not just you, Bob; we had to let George and Marcy go too."
Bob had heard about George and had seen Marcy leave in tears. He wasn't sure why that was supposed to help. It didn't. Sure, the company needed to save money, but it was the money that he needed to pay his bills. Now he was going to slide right back into the pit he had just clawed his way out of.
The young consultant had honed his monologue to perfection. Before speaking to Bob and his two coworkers, he had delivered his little speech to two midlevel managers and a few other office people. After Bob left, he would dispense the same mmonologue to four warehouse people. He delivered his closing: "We will mail you a check for this week's pay, two weeks severance pay, and any unused vacation time. The company is also giving an extra week for each year of seniority; in your case, that is an extra three weeks pay, Bob. The papers in your packet explain your options and list phone numbers of agencies that may be able to help." Then he violated his own strict rule by issuing an unpracticed addendum, "I am sure you will find something, Bob. You are a bright young man."
With that, Penquite stood up from the table and opened the conference room door. In a fog of embarrassment, frustration, and despair, Bob rose slowly and picked up the manila envelope. With eyes cast toward the floor, he walked out of the room, out of the building, and out of a job.