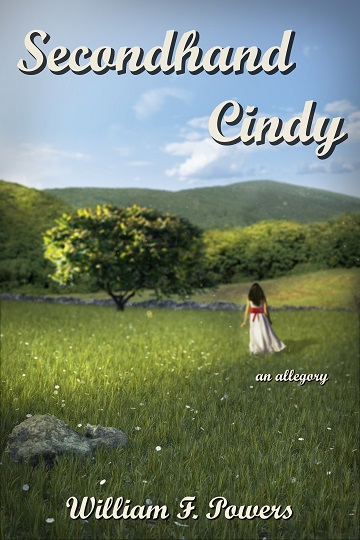 Welcome to the free download page for Secondhand Cindy, which is a full-length short story. It takes about an hour to read. You may download a PDF file for free here. You are encouraged to share it with your friends. Other formats are in process and will be available soon.

Secondhand Cindy is based on a true story. It is the account of a broken woman with a secret past, a kind man with a secret of his own, and a love you might think only exists in fairytales. Except, I assure you, the story is true. The resemblance to real people is intentional; only the names have been changed.

Secondhand Cindy is dedicated to everyone who has ever been discouraged or downhearted. It is especially dedicated to those who struggle with the pain of being disappointed in themselves.

May you be encouraged as you read.

Reader Comments:
"Your story was outrageously amazing! I was lost in the story and was thrilled!" ~ Edward S.
"It was a good story." ~ Debbie O.

This story is the basis for a larger project. The PDF version is the first format to be released and is now available here. Overall plans include this story in most popular e-reader formats (Kindle, Nook, i-readers, etc.) We also have plans for an audio version and a quality but inexpensive paper version. News and details of future releases will be announced through our Facebook page.
The author has placed this story into the public domain. It is his intent to make all electronic versions produced by this project available for free. You are encouraged to download and distribute these files. You may also print copies and freely distribute them.
If you have the ability to do so we would be pleased for you to link to these free downloads, or even host these files on your own site; you may do so without further permission. We also encourage you to produce other formats which we have overlooked and to make translations into other languages. You may post such efforts to the project's Facebook page. We are hopeful that any such independent creations would likewise be made available for free or at nominal cost.
Please report any troubles you have to admin@williamfpowers.com. We will do our best to correct them.

[Home] [Return to Short Stories]
Please report troubles with this
page to the Web Administrator
at admin@williamfpowers.com